(Click image to view larger)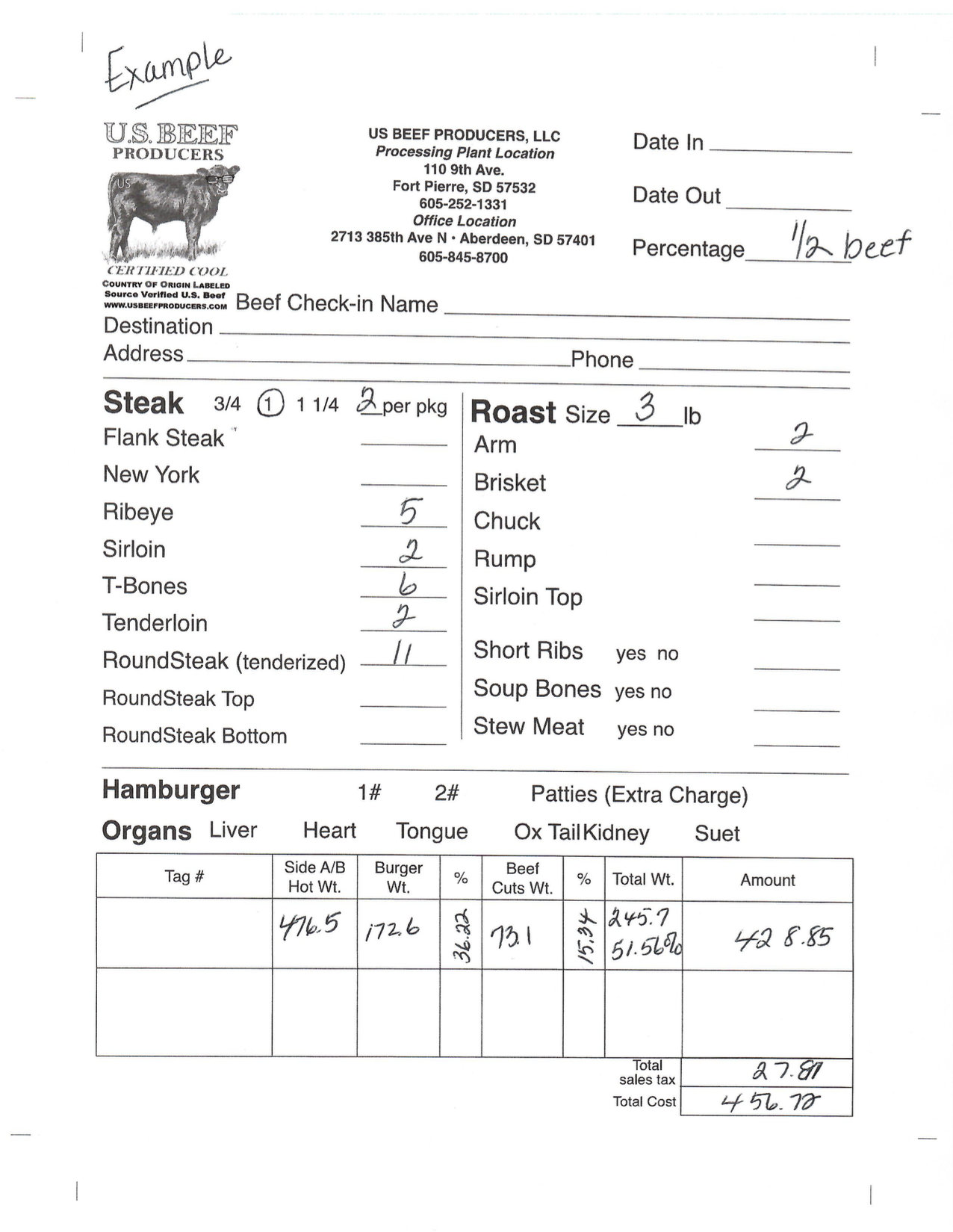 Example: a 1400 lb beef converts to 600 lbs boxable beef . 25 % is 150 lbs of boxed beef per quarter each family will receive 25% of a whole beef that is divided fairly into 4 quarters. Half beef orders will receive 50 % of a fairly divided whole beef. Detailed weighed cuts per box will be provided for all orders.
Example cut request a 1/4 Beef would be:
7 T-bone steaks 1"
6 Ribeye steaks 1"
3 sirloin steaks 1"
3 round steaks 1"
6 sirloin tip steaks 1"
4 chuck roasts
2 arm roasts
2 arm roasts
2 pkgs. of short ribs
2 pkgs. soup bone & variety meats
About 85 lbs. burger approx. that will be put in 1 or 2 lb packages.
Their will be some small percentage changes depending on the size of the beef and its yield percentage and steak size cut.
A beef sold to 2 or 4 families must live in the same area and agree on 1 type of beef as a unit. Delivery will be all on the same day to all parties. Carry out must be done in timely manner by all parties if picked up at Ft. Pierre.